About Hohai University:
Hohai University is a national key university directly under the Ministry of Education with a history of more than 100 years, characterized by water conservancy, engineering and coordinated development of multi-disciplines. It is a university that implements the national "211 Project" key construction, the construction of innovative platform for national advantageous disciplines, the construction of first-class disciplines and the establishment of graduate schools approved by the Ministry of Education. For more than 100 years, the school has developed and grown in the course of harnessing water to make the country prosperous, and is known as "the cradle of cultivating high-level innovative and entrepreneurial talents in water conservancy and an important base for scientific and technological innovation in water conservancy".
About Nanjing City: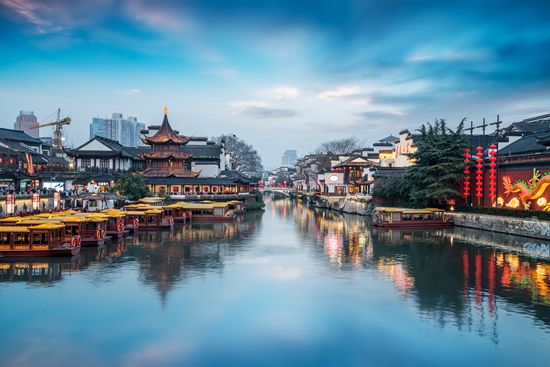 Nanjing, the capital city of Jiangsu Province and the provincial political, economic and cultural center, is located in the lower reaches of Yangtze River, southwest of the province. The population of its urban area is about 2.7 million.
Nanjing is one of the historical and cultural cities rectified by the state. The discovery of the Nanjing Ape revealed the trace of human influence some 350,000 years ago. The area war inhabited and cultivated about 6000 years ago. Nanjing bears the reputation of the Capital of Ten Dynasties, being since the year 229 AD the capital of Wu, Eastern Jin, Song, Qi, Liang, Chen, Southern Tang, Ming, Taiping Kingdom, and Republic of China subsequently.